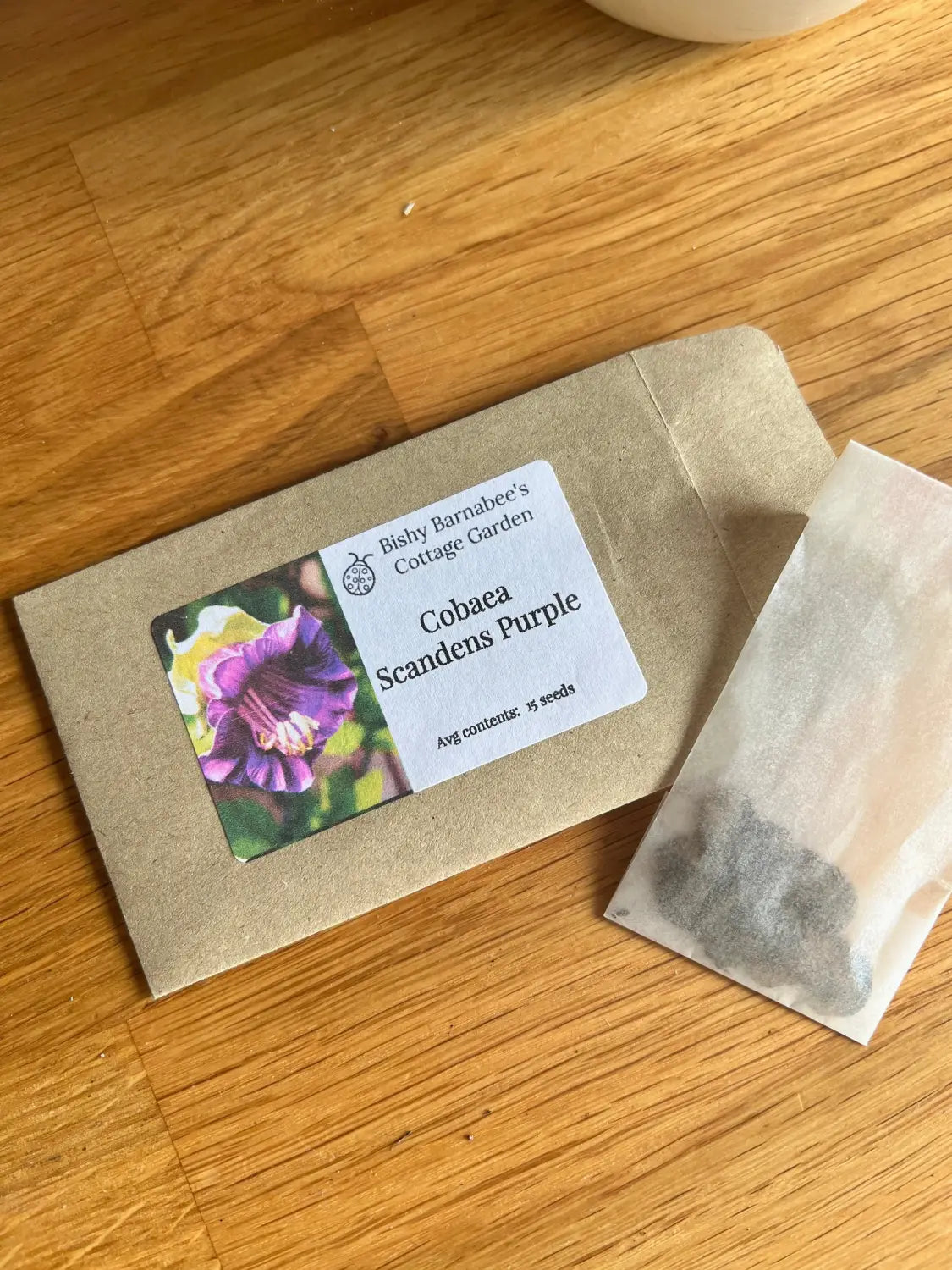 Chillies, Cobaea and a SALE!
Melanie Purcell
Well, the Christmas decorations are packed up for another year and New Year resolutions already fading into the background but.....
....new year brings new life and the chillies are germinating and bringing excitement everyday. Are you like us....checking on your seedlings at least three times a day? 😂
The Butch Ts are growing the fastest so far but lots of others are beginning to push up into the light which is always so exciting to see 🌶️ 
Carolina Reaper, Paper Lantern, Death Spiral and  Delicious Agony (don't they have the most gentle and calming names?😂) were sown today to join our growing family of chillies  
Next week we will be adding a seed nutrient to the water in order to feed the chillies as they grow. As we are growing into Rock Wool for the first time and this doesn't provide any nutrients for the seeds once they've germinated it's important to give them a helping hand prior to them being potted on into their first pots  
And also sown today were the Cobaea Scandens Purple seeds.....a vigorous climber with cup and saucer-type flowers in a gorgeous purple.
They need a long growing time and so can be sown Jan-March. 
Some people swear by soaking the seeds for a few hours before sowing so I've decided to do a little experiment. I've sown 3 seeds pre-soaked and 3 straight in. We will wait to see what happens and if there is any difference in germination.
Sow the seeds upright into the soil, rather like you were pushing coins into a money box. 
I've popped all the pots into a heated propagator as they need to be kept at around 16-18 degrees. Germination can take 3-4 weeks so I don't think I'll be checking on these 3 x a day 😴
Once germinated they can be grown on in cooler (but not cold) conditions and then transplanted outside after the last frosts have passed 
They like full sun and moist soil 
I've got a rather ugly fence at the back of the garden so I'm hoping I can grow them up and over that to hide it 🤞🏼 
Have a good week everyone.....have you started sowing anything yet? 


Remember that the sale ends on Saturday so get your orders in pronto!